News Detail
WHY ONLINE SHOPPERS NEED OUR PLATFORM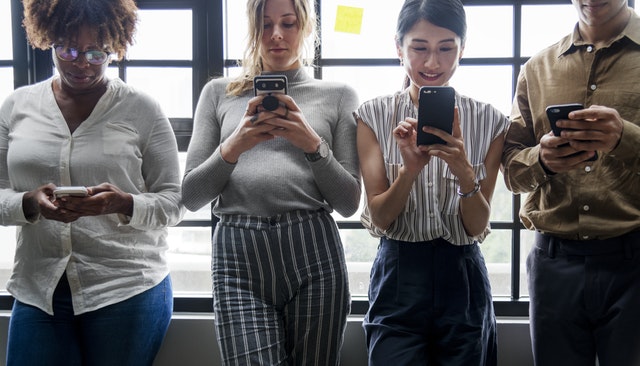 23 Aug 2018
Looking for an opportunity to invest in Cryptocurrency? Tired of only being able to speculate with it? Not impressed with current E-commerce, the way it deals with Cryptocurrency and the lack of any benefits associated with it? Aussie Digital is here to revolutionise it all. With our AUDcoin, not only can you freely trade with any currencies you want, you can use it online on our platform to shop at excellent rates with unbelievable bonuses and benefits following you with every transaction. Our carefully constructed platform ensures ease of access, outstanding interface, security in monetary transactions, a plethora of loyalty programs and much more! Incredible range, unprecedented integration with cryptocurrency, rock solid safety net and earnings with every purchase, we are your new-age online stop for anything you need, shop with us and you'll keep coming back for more.
Here's what to expect:
Nowadays, quite a number of sellers write fake reviews to positively influence online shoppers to buy their products. However, this will never be the case with the stores on our platform. Our blockchain verified escrow payment system will ensure that only those who have actually received an item get to review it. This will enable honest feedback through our social platform and give customers the confidence to go for the products even from relatively unknown sellers.
Customers can shop with peace of mind as payment made for each product will be held in an escrow account until they have received the product. This will encourage more shoppers to visit sellers on our platforms as they know that if anything goes wrong they can get their money back. The smart contract will be powered by the blockchain technology and will also include tracking codes, allowing customers to monitor the shipment of their products to their destination of choice.
Not all sellers are built the same. It is true for the buyers as well. Therefore, it is not unusual for the things to go wrong in the E-commerce world. Our platform will make it easy for the customers to request arbitration in case the product they received is of low quality, doesn't meet the description, or is not what they ordered. At the end of every arbitration process, binding decisions will be made that could result in full or partial refund of payments. As the platform protects the buyers, it will encourage them to continue shopping from the stores on our platform.
By being more of a small business incubation hub than a marketplace, we will have the ability to ensure quality for buyers in our E-commerce marketplace. Our marketplace will include tools and features that allow manufacturers to focus more on providing quality rather than to divide their focus on handling multiple business responsibilities. Also, the moment we notice trends in customer complaints and during arbitration we will investigate and possibly suspend the sellers who continue to ship substandard goods.
We intend to provide the customers with a search bar for all the items on our platform. A search bar will also be available on each store page to enable the buyers to quickly source what they are looking for. Multiple filters will also be made available to enable the buyers to refine their search and narrow down to the product or products they need.
We will encourage all sellers on our platform to start a loyalty program that awards customers a number of points or AUDcoins for every purchase they make. The loyalty program will allow them to enjoy discounts and offers and save money on future purchases, making coming back for more irresistible. The best deals on the web will only get better when you actually earn cryptocurrency with every purchase you make, basically giving you value like never before. Shop like it's all free!
The stores on our site will accept popular cryptocurrencies such as Bitcoin and Ethereum. AUDcoin will also be accepted. Thus, those with crypto coin wallets can now find uses for them other than speculation. Shopping using cryptocurrency especially AUDcoin will also enable customers to enjoy discounts and special offers.
Buyers get to enjoy lower transaction costs by paying in cryptocurrency.
Our E-commerce platform will have millions of unique items from small-scale manufacturers around the globe. This will enable buyers to access the products they need, from wherever they are, in the comfort of their homes.