News Detail
Tradezy Coming up Soon to Resolve the Challenges of E-commerce Traders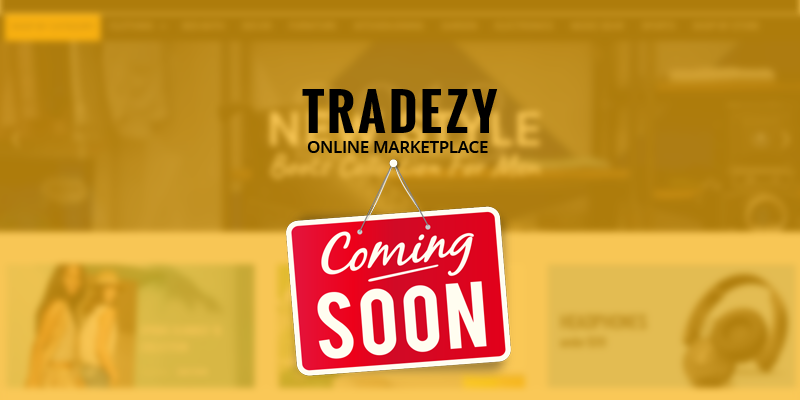 19 Apr 2019
Today, the e-commerce industry is flourishing with higher pace but still, most of the small scale manufacturers and traders are unable to bring their products in this online world. In this article, we are sharing the key issues of e-commerce industry that restrict the local retailers and manufactured to enter in the online shopping platform.
Lack of funds
Currently, small scale businesses are unable to set up their online store due to lack of fund problem. The business owner needs to apply for the loan from banks or other financial institutions which is a very lengthy and time-consuming process.
Poor Sale Pitch
When it comes to an online marketplace, online sales vary on different factors including appealing images, sale pitch, and customer reviews. In most of the cases, it happens that business owners have a good quality of products but unable to represent them in the right way. Even, some business owners don't know the importance of these essential factors. As a result, it mostly limits its product sales.
Deprived Product Localization
When the online sellers enter the global market they required to localize/translate their product descriptions to the locally spoken languages so that local people can understand it and purchase the product. Most of the cases small business ignores to localize their products which create a great obstacle in establishing their name in some international markets.
Unknown/New seller effect
Mostly online shoppers prefer to buy from those vendors whom they know or already tried their products. In such a scenario, it becomes a challenging task for unknown and new vendors to establish their name to make sales.
Lack of customer support
If customers are satisfied with your products and services then it will automatically increase the chances of repeat sales and boost the revenue. On the other hand, when customers are not satisfied and do not receive any customer support from the vendor, they leave negative feedbacks that ultimately affect the sales. Most of the small businesses don't have enough manpower to provide professional support that again creates issues in expanding the online business.
High Transaction Fees
Currently, online sellers need to pay the high cost on setting up their e-commerce store as well as transaction fees are also high which is charged by the banks and payments like PayPal.
These are some common issues faced by small businesses and retailers while establishing their identity in the online world. Aussie Digital work on all such prime issues and come up with the solution in the form of blockchain based e-commerce platform Tradezy.
How Tradezy Prove Beneficial For Traders?
Tradezy is crypto supported online shopping platform which enables the small scale sellers or producers to create their own online stores at a low-cost price. Due to the integration of blockchain technology, the platform will take less payment processing time and make transaction fess cheaper for the sellers.
Even, the platform will have various features like marketing accounting, customer support, and analytic tools that help the small store owners to manage their responsibilities. As a result, they don't need to hire employees to handle such tasks and save their money. Moreover, the platform offers cryptocurrency payment solutions so that traders can accept payment from customers in the form of crypto money.
Besides this, there are numbers of perks associated with Tradezy that small scale producers and manufacturers can enjoy by using this e-commerce platform.