News Detail
Participate in Aussie Digital's Airdrop and ICO to Gain Unmatched Benefits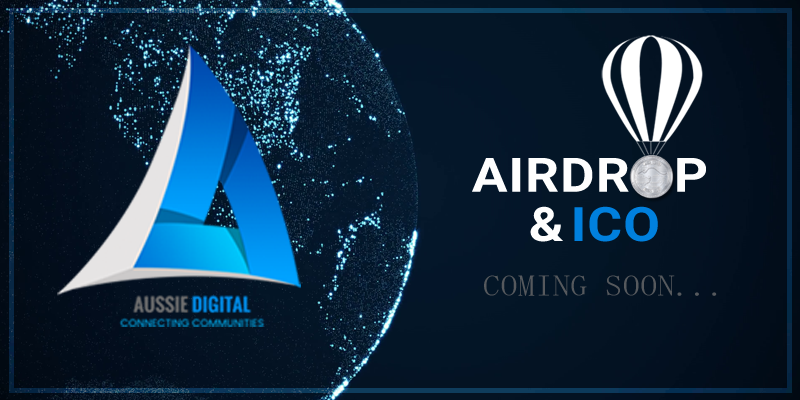 08 Mar 2019
Are you looking for e-commerce platform where you can utilize crypto currency? If yes, then your wait is over now as Aussie Digital is coming up with its crypto- friendly E-commerce platform- Tradezy. Aussie Digital is launching its E-commerce Ecosystem which will comprise of functional E-commerce platform (Tradezy), Tradedo (crypto trading platform) and multiple services powered by the advanced blockchain technology. By introducing blockchain supported e-commerce platform, Aussie Digital is aiming to revolutionize the e-commerce industry by promoting the small retailers to compete with big E-commerce stores.
Let's have a look on how Tradezy e-commerce platform will prove beneficial for its users:-
Introduction to Tradezy E-commerce Platform
Tradezy is an in house e-commerce platform of Aussie Digital which will facilitate various benefits to small retailers, manufacturers, businesses and online shoppers. The platform is powered by blockchain technology and designed with the aim of eliminating several barriers of e-commerce industry by speeding up the flow of funds that will keep the cost down for retailers and shoppers.
Today, most of the online businesses struggle to survive in the E-commerce world due to poor branding, marketing and customer support. This is the reason Aussie Digital has decided to build a crypto based e-commerce platform which can help these online entrepreneurs to compete against the established online brands.
The Tradezy platform will also bring various benefits for the online shoppers including ease of access, user-friendly interface; secure transaction system, loyalty program and much more. Now, online shoppers can utilize their crypto money for shopping and also receive great discount offers on using the platform token (AUD coin).
Tradezy is going to Be Live Soon!
Good News for those users who are waiting to use this amazing crypto based Tradezy E-commerce platform. Tradezy will be launched soon on 20th May 2019, after that, users can utilize the benefits of this advanced e-commerce platform. The company is expecting to receive positive responses from the people and stepping ahead in its mission of transforming the future of e-commerce industry.
Do you want enjoy shopping on Tradezy with free AUDcoin tokens, then participate in the Aussie Digital Airdrop. Here is more on it.
Participate in Airdrop to Get Free AUD Coins
Aussie Digital is commencing its airdrop on 5th April 2019 and offering 400 M tokens to their community members. You just need to register yourself to participate in the airdrop and join their Telegram group. The first 40 K signups will get 5000 tokens instantly on their dashboard.
Hurry up! Be the one to enjoy the benefits of free AUDcoins. Apart from it, you can join their affiliate program to promote the airdrop and earn commission by sharing your referral links.
Be the Part of Aussie Digital's Affiliate Program
The affiliate program allows you to gain the benefits of lucrative rewards points in 3 levels. When you sign up for affiliate program, you will receive 10% and referral link to share and promote the program to other members. When any new member joins the program with your shared link, you will receive 3% commission. And, if your referral brings a new member on the program, then you will get 1% commission.
It means you are required to sign up and share your affiliate code to receive the rewards points in three levels.
Aussie Digital ICO
You can also participate in the Aussie Digital ICO which is also going to be launched soon. The company has decided on the below:
ICO Date: 27th May 2019
ICO Price: 1 Cent
Ticker: AUD
Total Supply: 4,000, 000, 00 AUD
If you are interested to grab more information about Aussie Digital services, airdrop, affiliate program and ICO then visit its official website or read its white paper.