News Detail
How Tradezy will utilize cryptocurrency to enhance online shopping experience?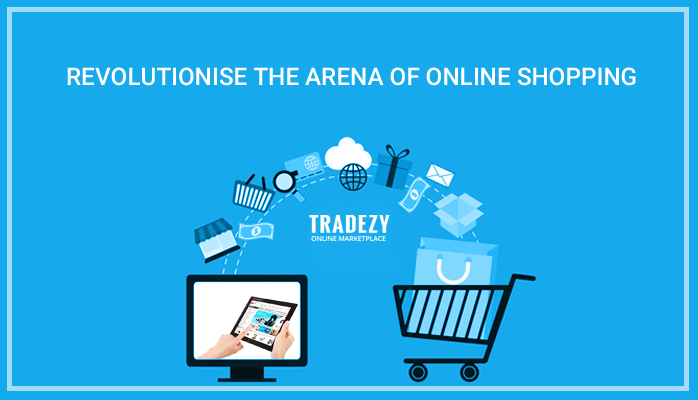 28 Nov 2018
Are you looking for a new opportunity to invest in cryptocurrency? Not happy with your current e-commerce ecosystem that does not prioritise cryptocurrency? If yes, then do not worry anymore as Aussie Digital has come up with an amazing solution that will revolutionise the arena of online shopping.
Aussie Digital brings a new ecommerce platform with its own crypto coin – AUDcoin. This crypto coin can be used by retailers like you while selling your products. Plus, the platform's native crypto coin will come with a number of bonuses benefits.
Aussie Digital's eCommerce platform is called Tradezy. This platform will ensure ease of access to the crypto world, a snappy user interface, transactional security with various loyalty programs and many more benefits.
Now, let us read some benefits that your online shoppers will reap while using Tradezy's e-shopping platform.
Get authentic feedback on products
In Tradezy, only authentic buyers will be able to review their purchases. As Aussie Digital is based on blockchain and a verified escrow payment system, Tradezy will only let its buyers review the items they have purchased and publish their feedback. This way, the shoppers on Tradezy will read honest feedback and confidently purchase the products even from unknown sellers.
Experience escrow payments
With Tradezy, customers can shop and make payments with a complete peace of mind. Why? Because their payments are held in an escrow account until they have received the product. In case something goes wrong with the product, then the customer will get the money back. There is a smart contract developed on blockchain, which will be responsible for the proper working of escrow payments.
Quality Assurance is a priority
In Tradezy, there are some tools and features that help manufactures focus on their products' quality. To ensure the quality of their products is maintained, these manufacturers will take action on a customer's complaint as soon as possible.
Get the benefits of bonuses and loyalty programs
At Tradezy, online shoppers can enjoy the benefits of loyalty programs and bonuses. They will get points or AUDcoins and discounts offers for shopping on this platform. This way, you will earn customer loyalty without doing the hard work.
Use cryptocurrency and fiat currency
This shopping portal will accept the use of popular cryptocurrencies such as Bitcoin and Ethereum. Besides using them, the customers can even use native AUDcoins for buying products from you. All this will eventually mean that you, as a retailer, will be able to sell using different cryptocurrencies.
These are a few benefits that online shoppers can expect when they will buy from your shop on Tradezy. This crypto project is in its final stage and will be launched to transform the online shopping experience once and for all.