News Detail
Aussie Digital #SuperDrop is almost set to launch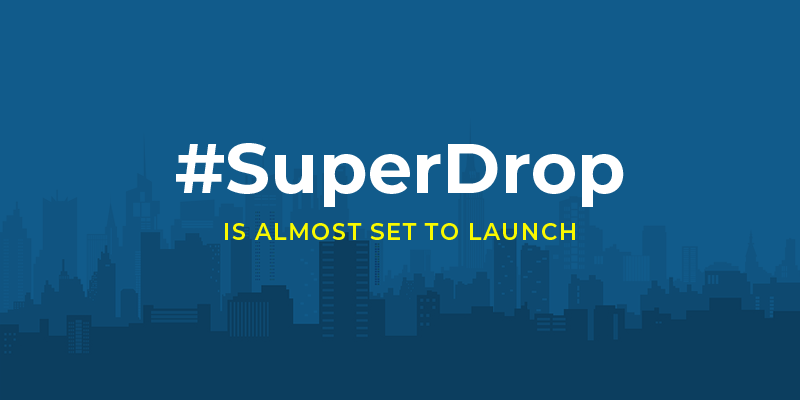 28 Jun 2019
Are you dealing in cryptocurrency? Do you want to earn some free crypto coins in your wallet? If yes, then Aussie Digital is coming up to give you this opportunity. Yes! We have recently closed our first round of Airdrop and after seeing its great success now we are planning to bring our second round of Airdrop "SuperDrop" which will bring more surprises and perks for our prestigious users. We are thankful to all the applicants who participate in our airdrop and make it a successful one. We have had over 29,000 participants in our round one and we expect that our users and community will help us to spread the word the about our second round of Airdrop "SuperDrop" and will make it a successful one.
Our "SuperDrop" will come up with lots of surprises and weekly rewards which will surely benefit our participants and enable them to grab more AUD Coins in their wallet. The "SuperDrop" is almost at its completing stage and we will update you soon regarding our Social Media activities for "Super Drop".
Let's have a look on our "SuperDrop" Social Campaign Weekly Tasks = Weekly Rewards Overview:
• Twitter: 5 Re-Tweet's + 2 Original Post's
• Facebook: Share and like 3 of the official AUD FB Posts + 2 constructive comments'
• LinkedIn: Share 3 AUD LinkedIn Post's + 1 Original Post
• Reddit: 3 original engaging Reddit post's and 2 comments on AUD Reddit Posts
Airdrop Round Two Tasks and Reward Changes:
• Embedded code, Bitcointalk and Medium tasks are now closed going forward.
• Airdrop Round One YouTube and Article/Blog are closed to new and current users.
• Airdrop Round Two YouTube – Article/Blog – Begin from next Friday
• Telegram reward going forward Round Two is now 2000 AUD Tokens equivalent to $20.00
• Telegram participation is required for both the community group and the official announcement channel for ALL members.
We have also set the date for our IEO i.e. on July 29th and further announcements will be declared soon. This will be followed immediately by our own ICO so any current members who signed up due to no KYC can still participate. Our referral program will still apply to the ICO giving 10% referral commission should your referred member buy AUDcoin. Both the IEO and ICO will be giving purchase bonuses which will be announced at a later date.
Our Tradezy platform is also almost completed stage and we are currently uploading the products on it. Over the next week, we will be declared some big announcements regarding our Tradezy.io and Active Staking Program so please keep up to date through our social channels.
Follow our Telegram to stay tune with us.