News Detail
Aussie Digital - Introducing a New Way of Trading Cryptocurrency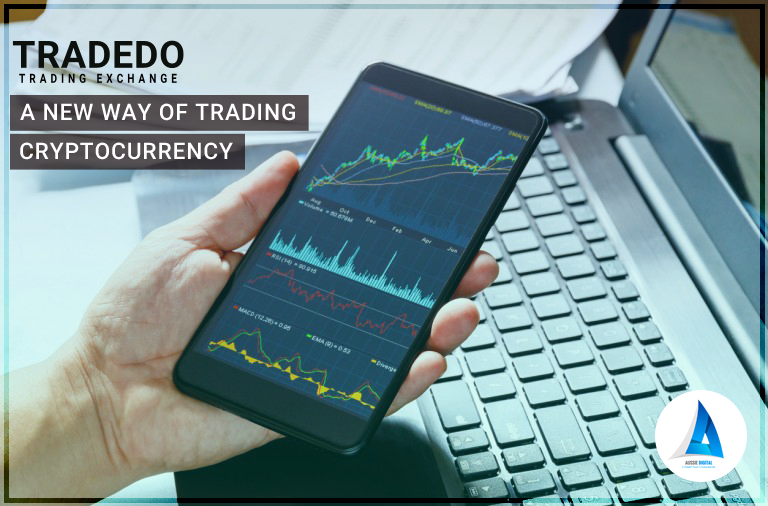 02 Nov 2018
No doubt, the crypto economy is growing steadily. More and more people are interested in exploring various opportunities provided by the crypto trading system. But, using trading format is not that easy especially for those who are new to this field. It is a little difficult to understand the whole process because there are no defined steps or protocols provided to manage it. As a result, cryptocurrency trading process becomes complex, almost every time for everyone and even for the experienced person too.
In order to simplify the trading process, Aussie Digital has come up with its own crypto exchange Tradedo which will play well in transforming how cryptocurrency trading platform works by making it simple and easy to use.
Tradedo Has Potential to Revolutionize the Crypto Trading World
Aussie Digital has its own trading exchange, Tradedo which is very simple and easy to use as compared to other trading exchanges. It has a user-friendly interface that will make it easy to use for everyone especially newbies who don't have much knowledge of crypto trading. Now, you can imagine the level of user-friendly that users will enjoy on this trading platform. The benefits are not limited to this extent only as the platform will also allow you to trade with its own cryptocurrency "AUDcoin" as well as with many other available cryptocurrencies. This will benefit the retailers to expand their marketing by attracting those customers who prefer to use crypto coins for shopping. Moreover, it will allow the retailers to convert sale of their selected currency in real time so that they can concentrate on their business instead of getting worries of the volatility and freezing up of their time.
Besides all of it, this cryptocurrency exchange platform will benefit in resolving various problems that users usually face with other cryptocurrency exchanges. It can help in resolving issues like bad customer support, security and low withdrawal limits.
A dedicated team is working behind to accomplish this project so that users can exchange more and more cryptocurrencies on the platform and reap its benefits. The project is on its completing stage. There is an Exchange Room where retailers can accept any available coin on the exchange. All these points will make Tradedo trading exchange a customer-centric crypto trading platform which will play well in revamping the crypto trading world.
To get more information about Tradedo digital currency exchange, visit the Aussie Digital official website or read its whitepaper.