News Detail
Aussie Digital Brings the Ultimate Solution for Online Shoppers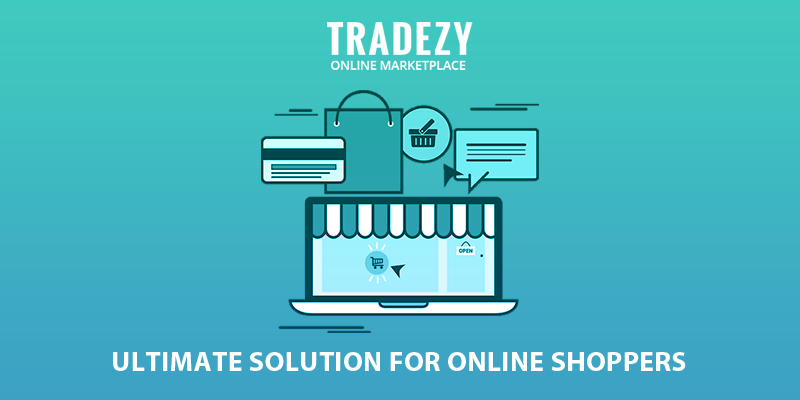 25 Oct 2018
Nowadays, online shopping is appreciated due to its outstanding benefits and convenient shopping system. But customers are still facing lots of challenges while using an online shopping system. These challenges include buying from an unknown seller, trusting fake reviews and experiencing inferior quality products. These are some major concerns that mainly come when customers shop online from unknown sources that can't be trusted.
That's where Aussie Digital comes into the picture. This blockchain-powered ecosystem is moving forward to revolutionising the e-commerce industry. How? This ecosystem will do just that by introducing Tradezy that works with AUDcoins—Aussie Digital's native crypto coins.
Tradezy will be carefully designed to provide various benefits. Most notable benefits include having an outstanding interface, experiencing a plethora of loyalty programs, ensuring the security of monetary transactions, upholding the highest quality for products. All of these benefits make online shopping experience at Tradezy more beneficial and convenient for shoppers.
Below, we are listing what more you can expect with Tradezy.
How Aussie Digital's Tradezy benefits the online shopping system?
Tradezy will allow the shoppers to make the right decision of purchasing goods.
Provide Authentic and genuine reviews
Generally, an online shopper gets influenced by fake reviews and feedback. They're usually written by many sellers just for increasing their sales. As Aussie Digital is built on the blockchain, it'll make its e-store quite secure—so much so that only authentic buyers can write a review for the product they'd purchased.
This way, customers will able get only authentic and genuine reviews on the products. And, eventually, they'll make informed buying decisions.
Use of smart contracts and escrow accounts
With Tradezy, the customers will shop with complete peace of mind because the payment for each product will be held in an escrow account until they will receive the merchandise. It means if anything goes wrong with the product or its shipment, then the customers will get their money back without any loss. The smart contract on Aussie Digital will allow Tradezy's customers to monitor the shipment of their products.
A convenient way of searching items
On Tradezy, there's a search bar that'll allow customers to find all the items available on the platform easily. This ease-of-finding will help the buyers search the product quickly for which they are looking for. Moreover, the multiple filters on Tradezy will enable the customers to refine their search according to their preferences.
The use of cryptocurrency and fiat currency
Aussie Digital will allow Tradezy to accept popular cryptocurrencies like Bitcoin and Ethereum for shopping. Even the platform will use its own cryptocurrency named as AUDcoin. So it'll be a big thing for every shopper who wants to buy stuff using crypto money.
Conclusion
So, what's the wait for? If you want to experience the excellence of online shopping platform along with crypto buying power, then do that on Tradezy when it goes live.