How to Submit Airdrop Entry in Aussie Digital dashboard?
STEP 1
1. Open our website: https://www.aussiedigital.io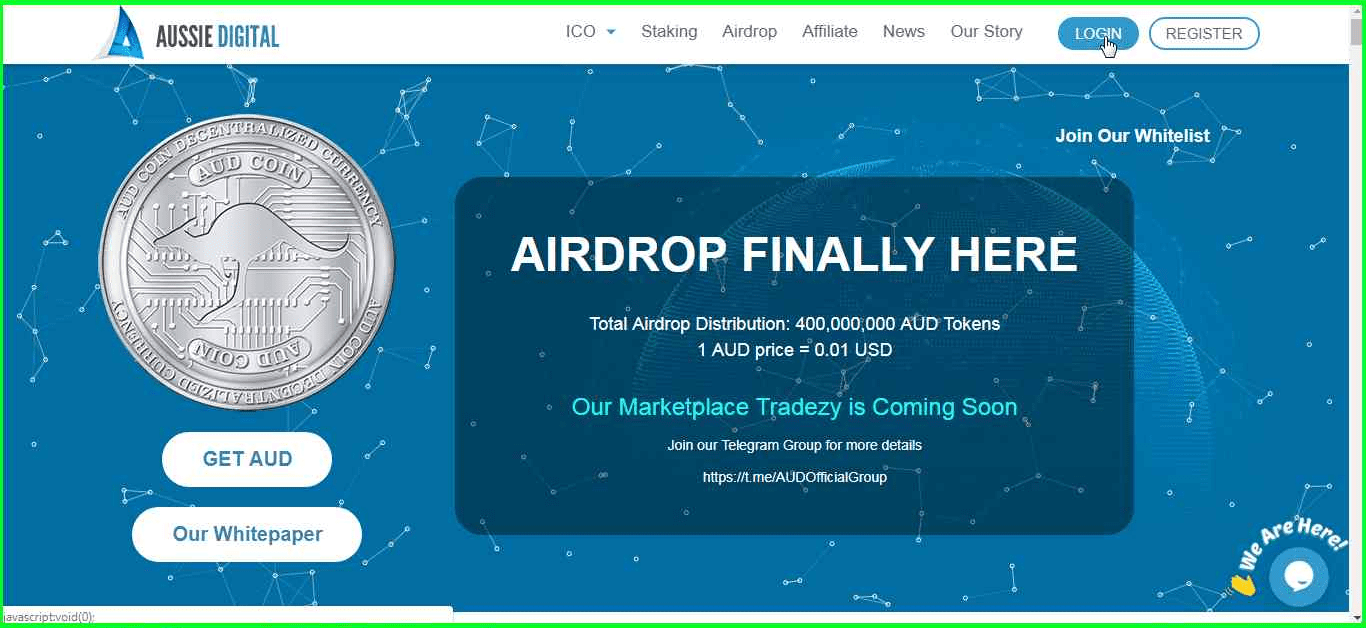 STEP 2
2. Click on login Button (Top-right corner) a pop-up will appear.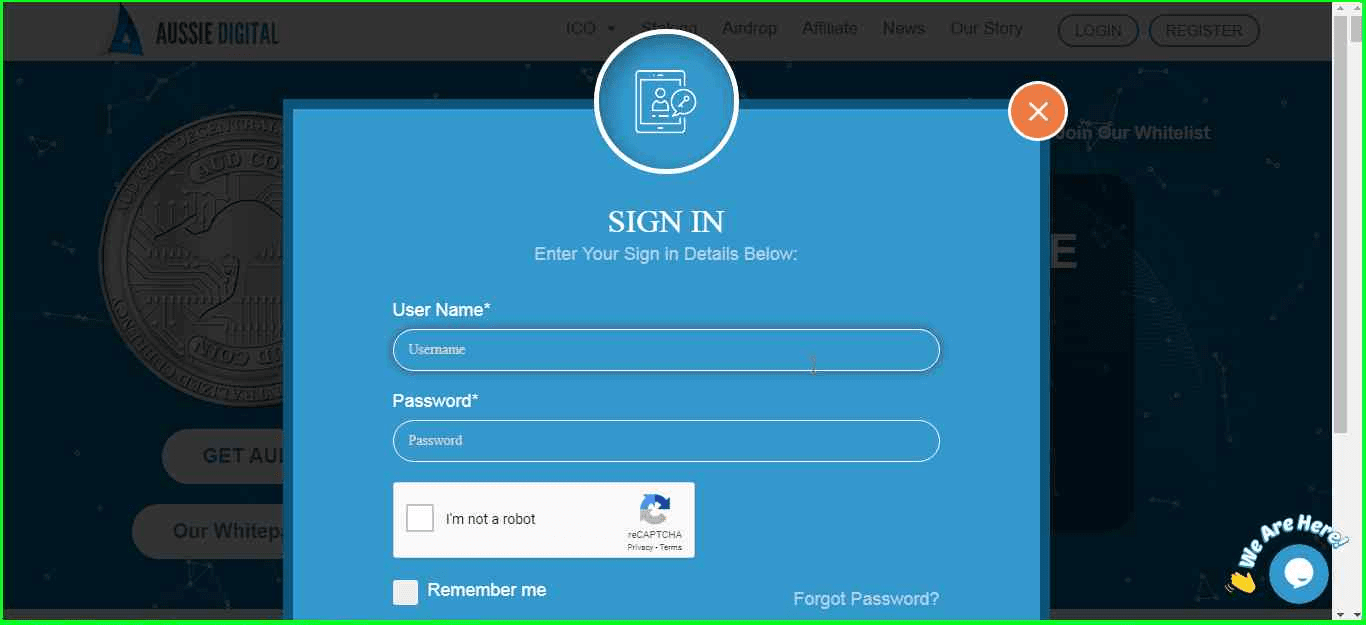 STEP 3
3. Fill your username/email and password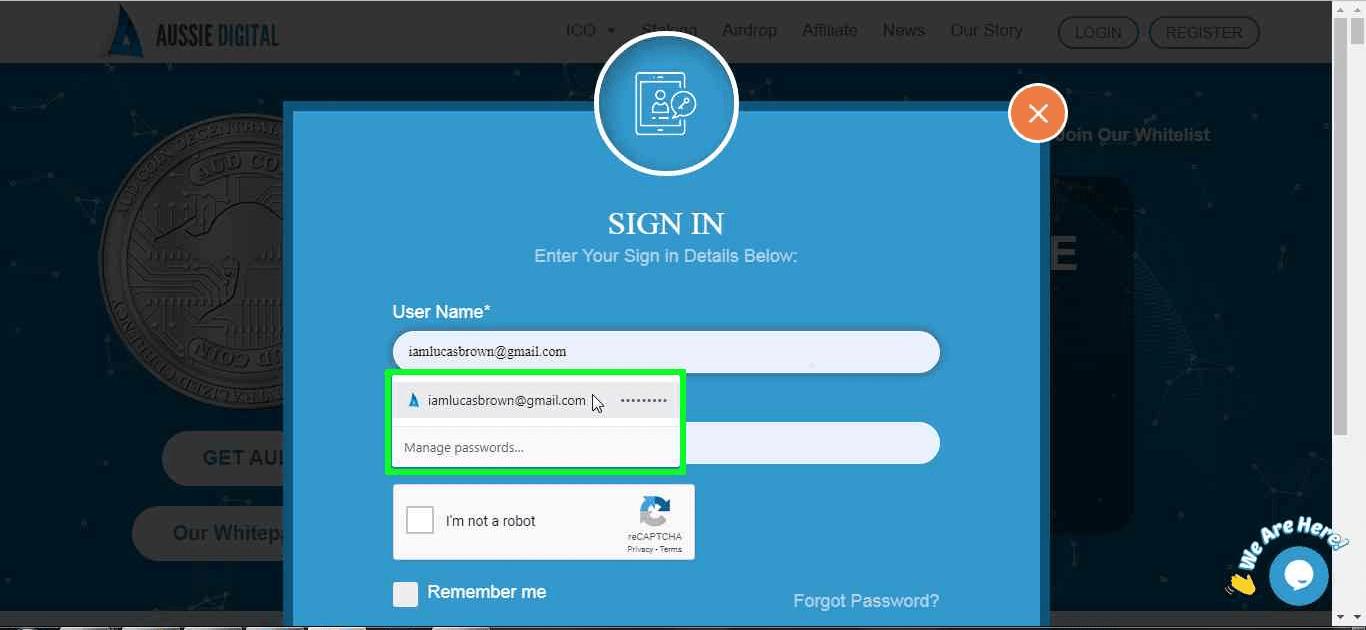 STEP 4
4. Click on sign In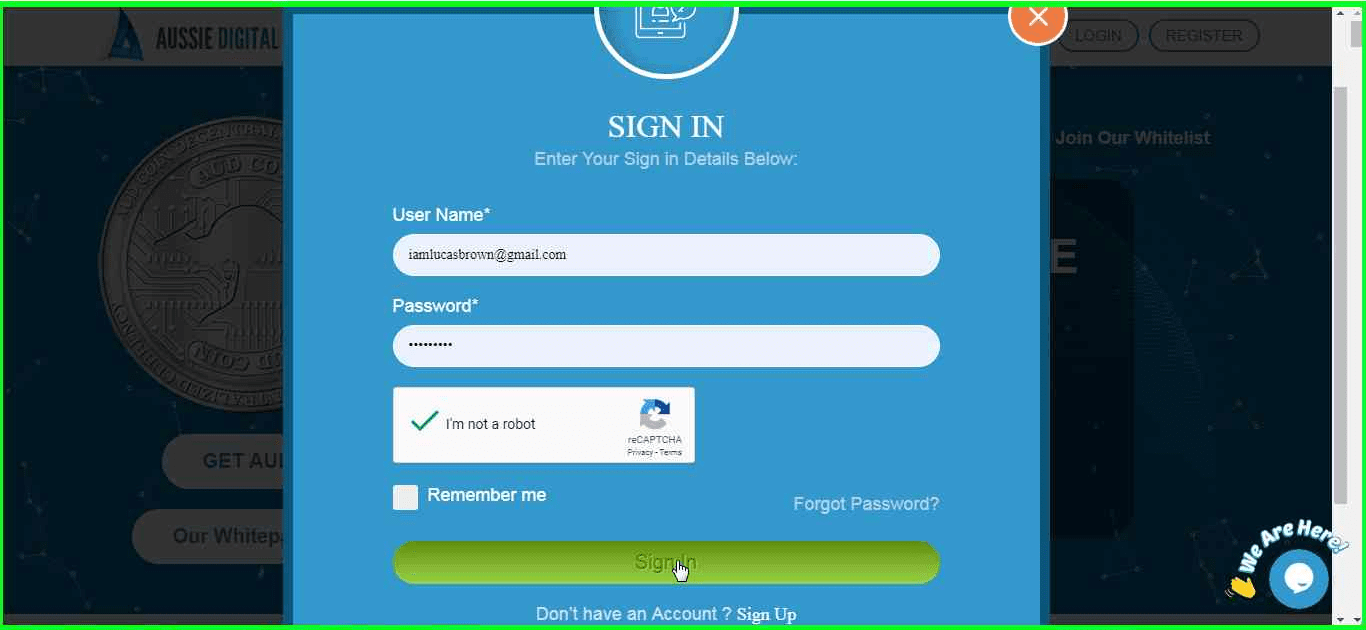 STEP 5
5. Aussie Digital dashboard will open (Check all your details)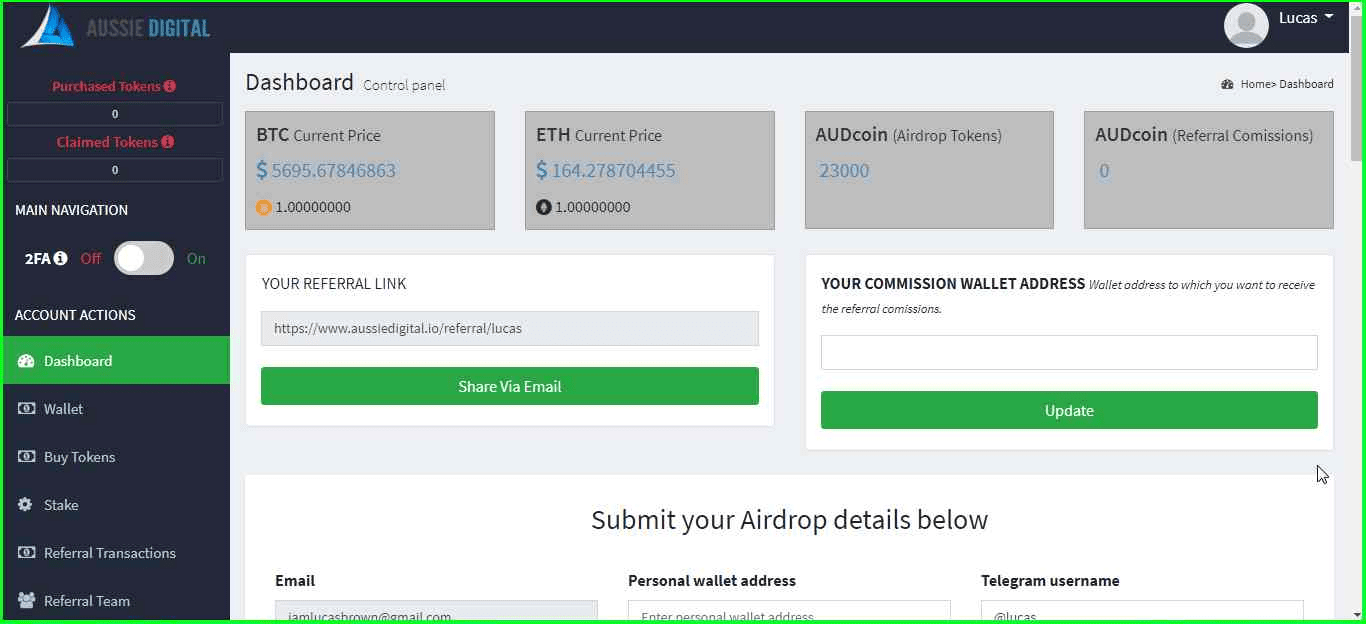 STEP 6
6. Submit all your airdrop details here.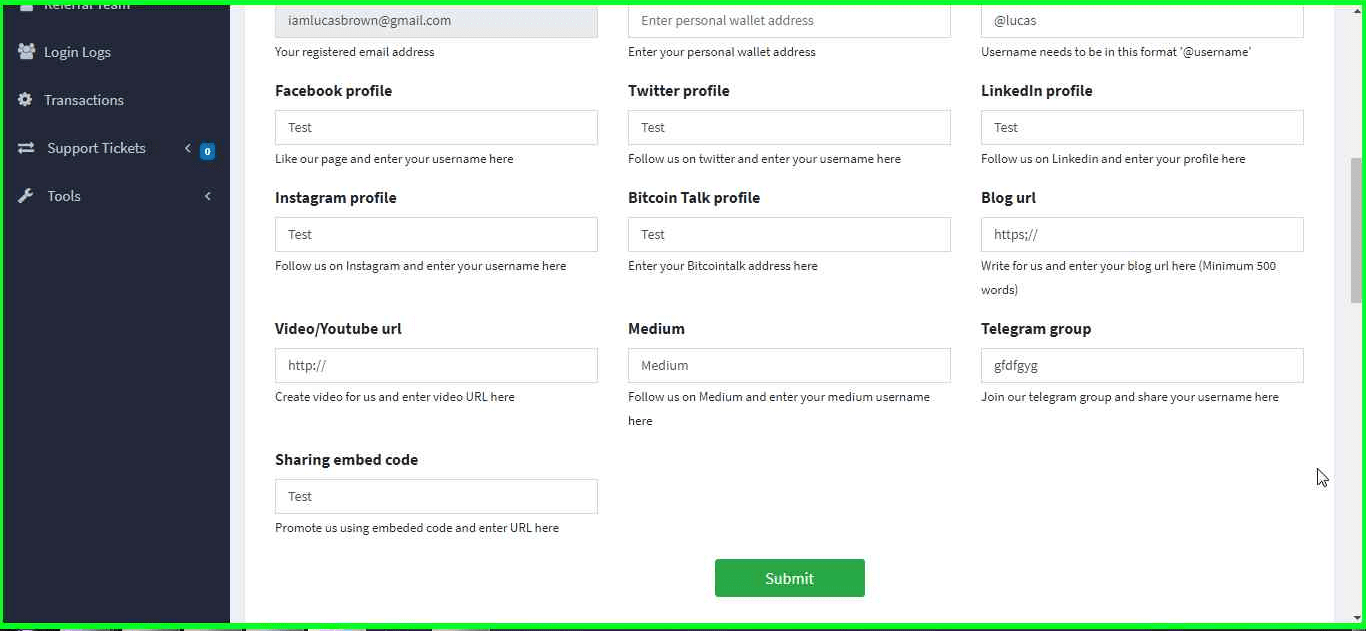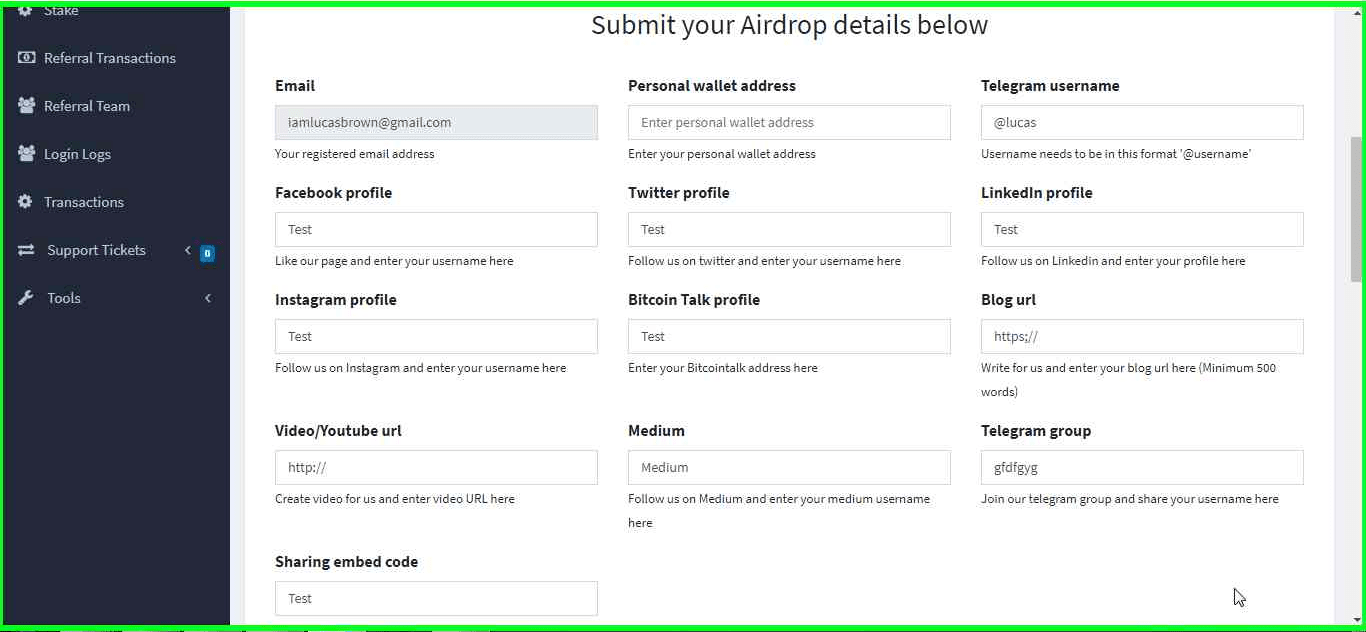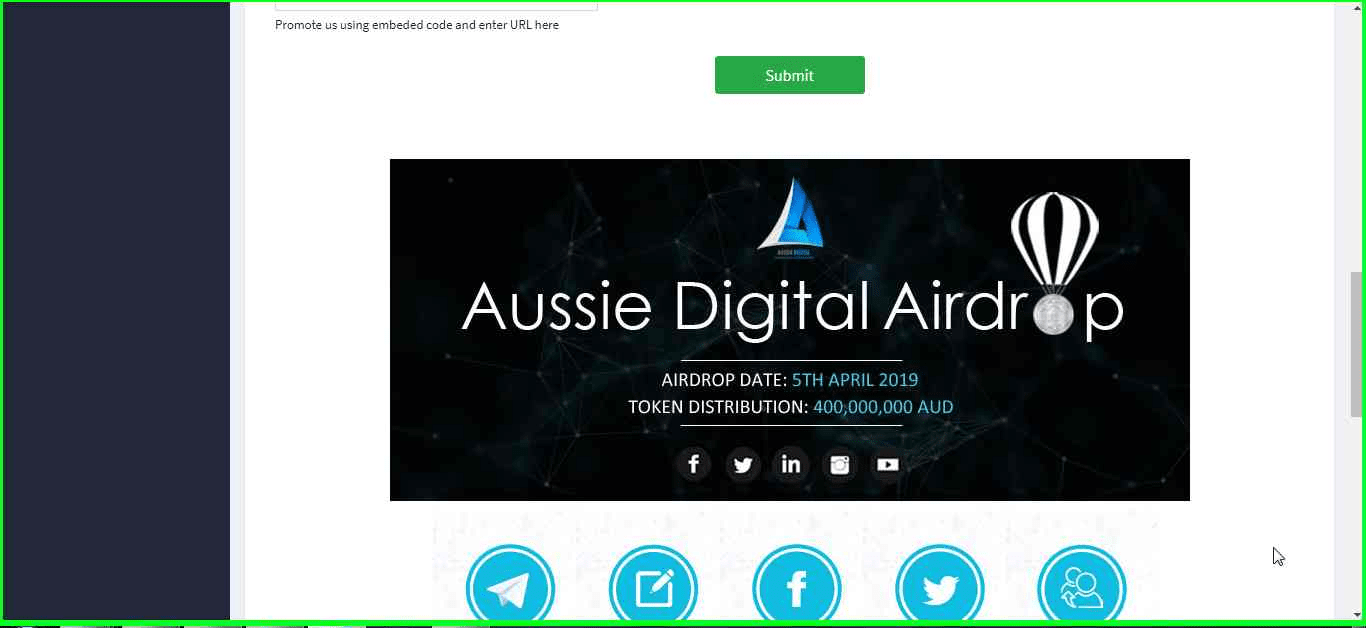 STEP 7
7. Get your referral code to promote, and start sharing.